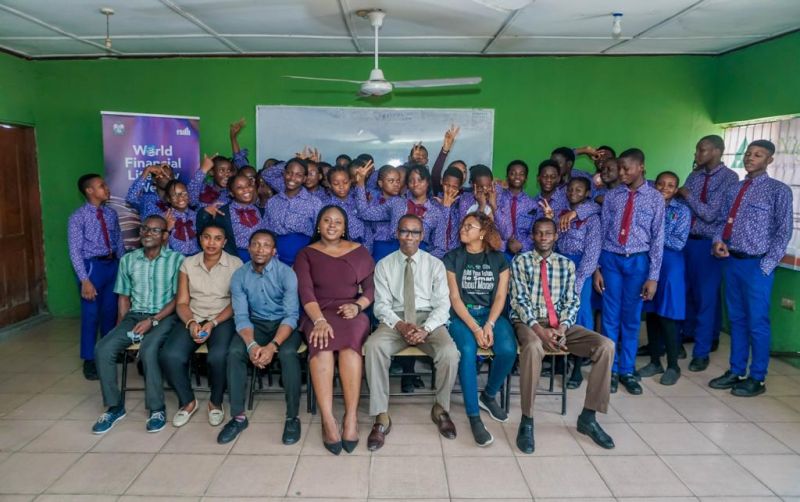 Financial literacy is a crucial life skill that every individual needs to have in order to make informed decisions about their finances. It is particularly important for young people to learn about financial management as they grow and start making financial decisions. In partnership with the good people of Junior Achievement Nigeria (JAN), we commemorated this year's Financial Literacy Day. Focusing on young people, we visited Lagos City College, Yaba, Lagos and First Baptist College, Port Harcourt on March 24th, 2023.
The event was well-attended by students, teachers, and other members of the school communities. Our team gave presentations on various financial topics, such as budgeting, saving, investing, and managing debt. They used relatable examples to illustrate the importance of financial literacy and encouraged the students to ask questions.
During the presentation, we used real-life examples to illustrate the importance of savings, investments and overall financial literacy. We also gave tips on how to avoid financial pitfalls and make smart financial decisions. The students were engaged and asked many questions, which were answered in detail. They learned how to make a budget, set financial goals, and manage their finances effectively.
After the presentations, there were some fun activities to help reinforce the financial concepts that were discussed. Winners from each activity were given prizes, which added to the excitement of the day.
The financial literacy day celebration was a huge success, and the students gained valuable knowledge on financial management. They learned how to make smart financial decisions, set goals, and plan for their future. We left a lasting impact on the students, no doubt, they are now better equipped to manage their finances in the future.
Financial literacy is a crucial skill that every individual needs to have, and it is important to promote financial education among young people. The global Financial Literacy Day celebration is a great way to raise awareness about financial literacy, and it was a fun and engaging experience for the students. With the growing economic gap and the ease of access to technology, more young people have the potential to earn, save and invest more to live better, FSDH will be here to partner with them through that journey.