In time past, the world of Science, Technology, Engineering and Mathematics (STEM) was largely stereotyped in favour of the male gender. However, as we have experienced recently, times are changing, as diverse bodies – government and non-government alike – have taken on the responsibility to bridge this gap. Now, more females show interests, taking on roles in these areas. But to ensure that this gap is effectively bridged, more work still needs to be done, especially regarding access to funding, education and opportunities, for women to be able to explore these areas. FSDH Merchant Bank recently contributed its quota to bridging this gap.
Showing our commitment to enriching the lives of our community and upholding one of our core CSR pillars-empowerment of women and girls, we contributed to the impactful work being done by the Danne Institute through the TechPower Initiative, empowering young girls in STEM through the TechPower Innovators Challenge.
The TechPower Innovators Challenge held on Friday, 21st of July 2023 at the prestigous Pan Atlantic University. The event showcased the immense potential of JSS1 female students from Iwerekun Community Junior Secondary School, Lakowe, in STEM.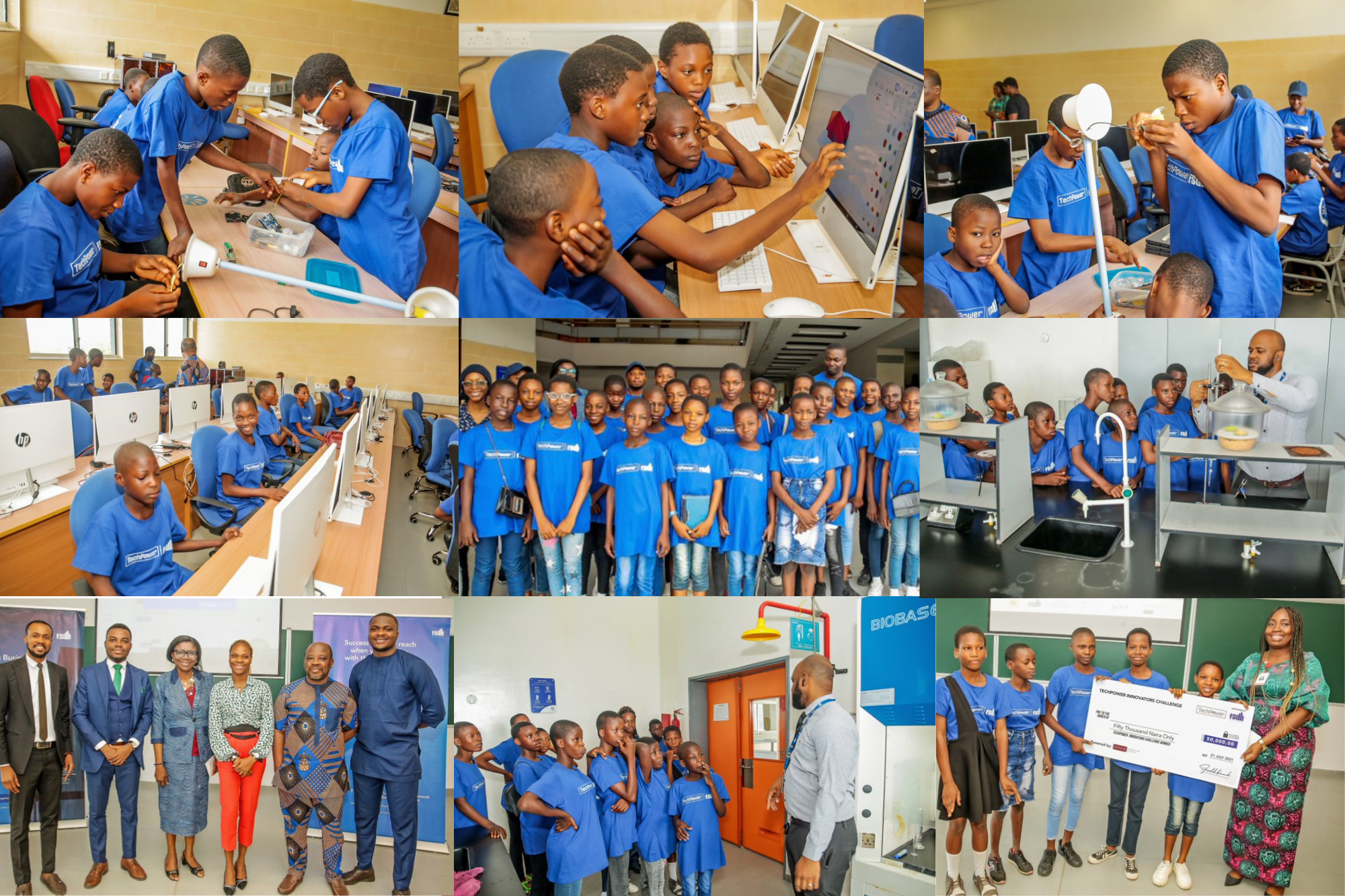 By being part of this initiative, we contributed to giving an early exposure to the young girls of Iwerekun Community Secondary School to the world of Science and Technology, in the hope of positively influencing their career choices in the future.
During the event, the participants had the opportunity to experiment with electronics, coding, and 3D printing. They were grouped into four, with each team tasked to work on a unique project. The winner, Group 2, created a traffic light with sensor to detect children at a zebra crossing. These hands-on experiences allowed the girls to explore their creativity and problem-solving skills, fostering a deeper understanding of how technology can be harnessed to shape the world around them. By exposing the students to various aspects of STEM, the challenge sought to ignite a passion for these fields at an early age. Through interactive and engaging activities, the girls were encouraged to think critically, embrace curiosity, and develop a love for learning.
The challenge also focused on nurturing skills such as creative thinking and collaboration. The participants worked together in teams, learning the value of teamwork and how collective efforts can lead to groundbreaking solutions.
The event was a resounding success, leaving a lasting impact on all participants and attendees. Witnessing the enthusiasm, ingenuity, and determination displayed by the young innovators was truly inspiring and we were honoured to have been a part of it.
Through the TechPower event, and more like this, we are contributing to challenging societal norms and stereotypes, inspiring a new generation of female innovators and pioneers. We take pride in playing a role in nurturing these bright minds and supporting their journey towards a future that embraces diversity and equal opportunities in the realm of technology and innovation. We understand the significance of empowering young girls in STEM, and through sponsorship of initiatives like this, we are not just investing in their dreams and aspirations, we are not just shaping individual lives but contributing to the progress and prosperity of society as a whole. Together, we will continue to contribute to fostering diversity and inclusivity in the tech world, paving the way for a brighter and more equitable future.