Celebrating Women Empowerment and Growth at the FSDH-EDC Women Business Impact Programme 2023 Cohort Graduation.
FSDH Merchant Bank has yet again demonstrated its commitment to supporting entrepreneurship and empowering women-owned/led businesses.
On Friday 18th of August 2023, 25 women graduated from the first cohort of the Women Business Impact Programme, an initiative of the Women Banking desk of the FSDH Merchant Bank. This programme was put together in partnership with the Enterprise Development Centre of the Lagos Business School, for female entrepreneurs. The programme featured 6 weeks of intensive training on different aspects of entrepreneurship and business management from the world-class faculty at the Enterprise Development Centre (EDC). From operations to marketing, human resources to business leadership, the programme provided the participants with a holistic understanding of what it takes to thrive in today's dynamic business environment.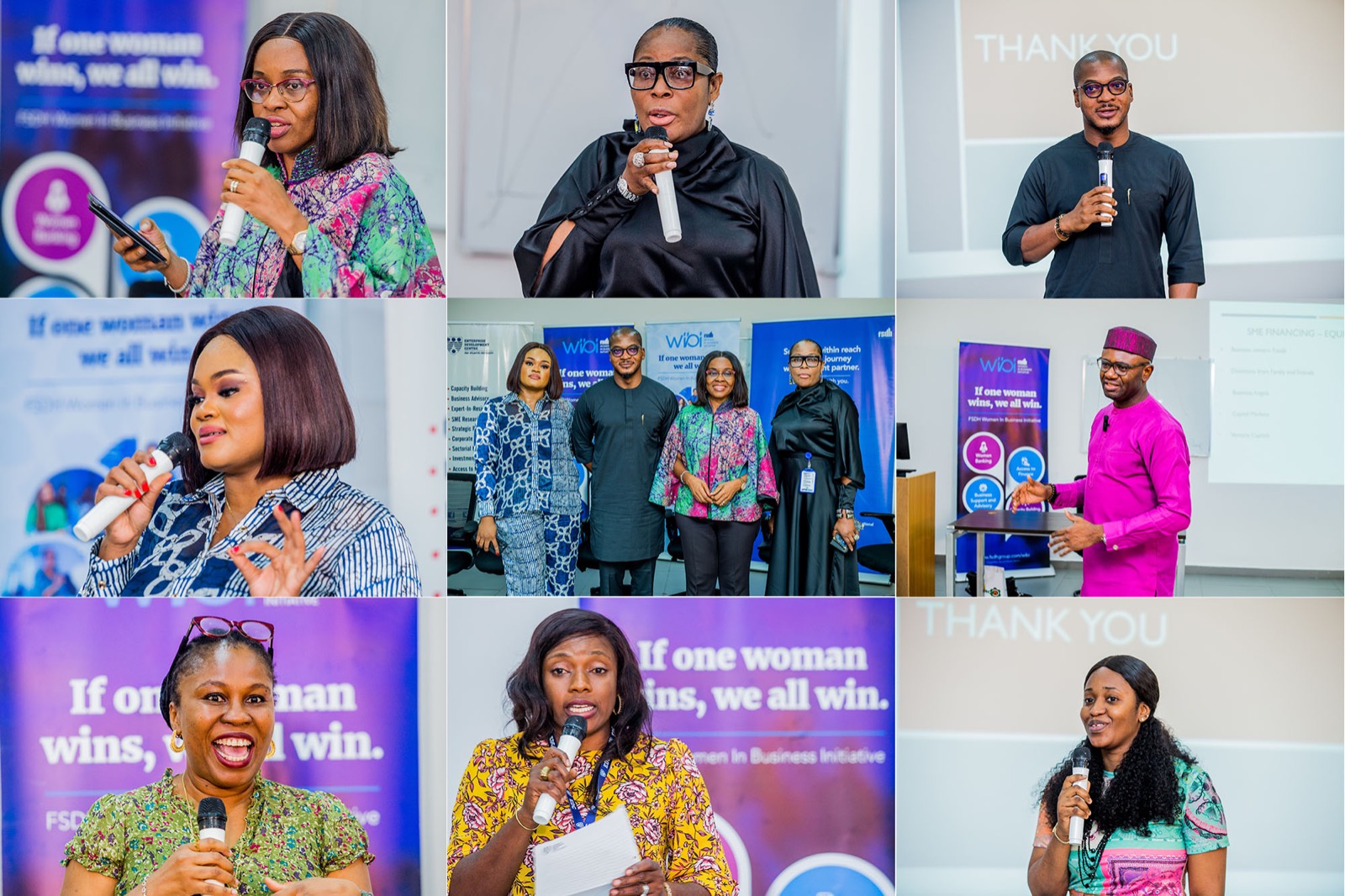 The training went beyond the theoretical; it delved into practical applications with hands-on exercises, case studies, and interactive sessions that encouraged active participation and peer learning. To smoothen the application of the principles learnt, the programme facilitated one-on-one business advisory sessions, tailored to address the unique challenges and opportunities faced by each participant in their businesses.
The graduation ceremony was graced by Bukola Smith, MD/CEO FSDH, and Stella-Marie Omogbai, Executive Director, Corporate Banking at FSDH Merchant Bank. They highlighted the institution's resolute commitment to empowering women and propelling their businesses to new heights.
In their comments, the MD and ED both reiterated FSDH's enduring dedication to women-owned businesses. Their statements emphasized FSDH's commitment to fostering gender equality, championing diversity, and supporting the growth of women-led enterprises. They also announced that this programme will become an annual fixture, ensuring a consistent platform for women entrepreneurs to access knowledge, empowerment, and networking opportunities.
The General Manager, Enterprise Development Centre, Olawale Anifosowe, also present at the graduation, expressed heartfelt gratitude to FSDH Merchant Bank for their unwavering commitment to empowering women in business. He eagerly anticipates the continued partnership, echoing his anticipation for the next cohort as well as other initiatives such as this.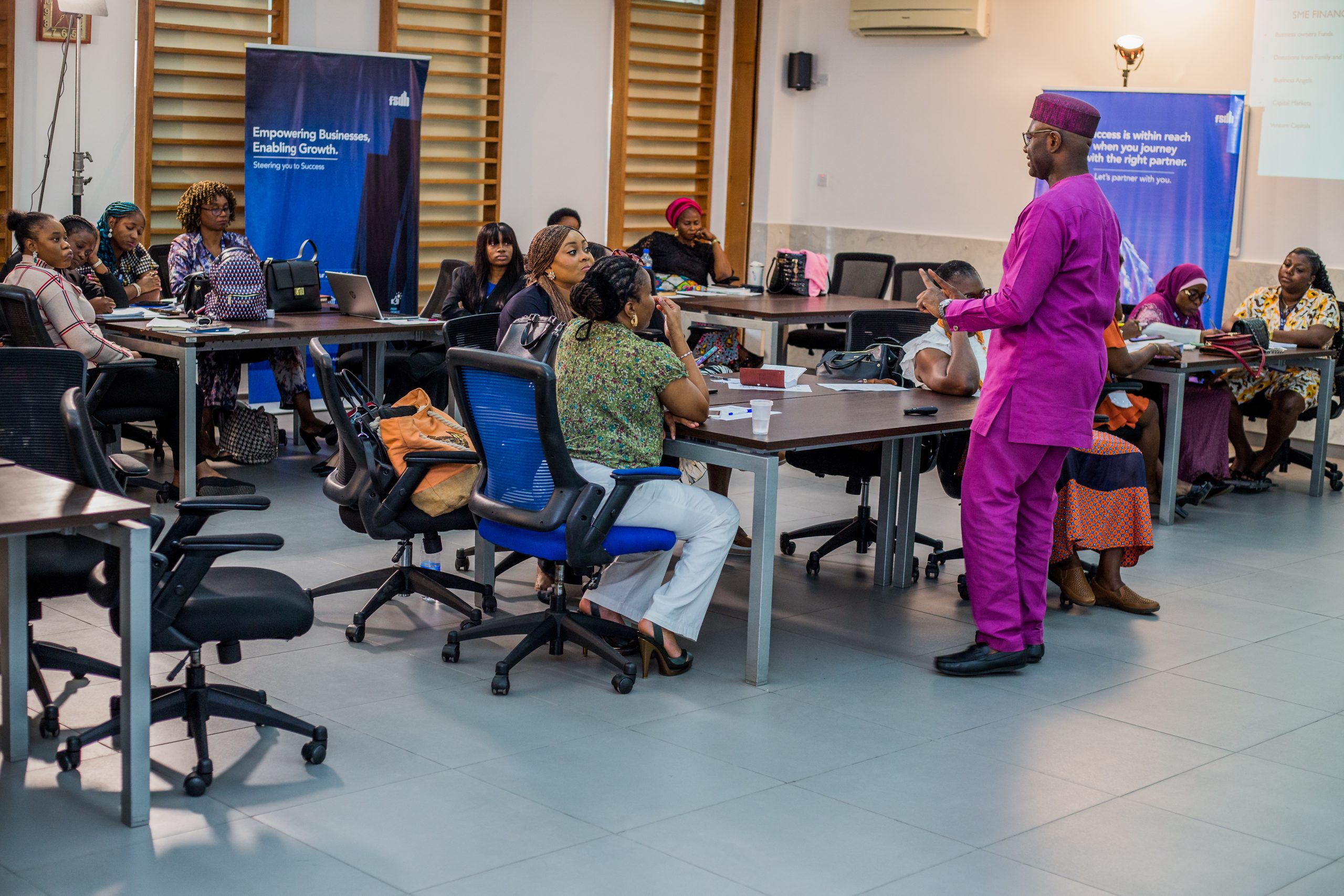 The FSDH-EDC Women Business Impact Programme was more than just a series of classes; it was a journey of empowerment, resilience, and breaking barriers. Through dedicated effort and a spirit of collaboration, the graduates demonstrated their readiness to face challenges head-on, seize opportunities, and create a positive impact in their industries.
As these women step into the next phase of their entrepreneurial journeys, they carry not only the insights gained but also a profound sense of empowerment. Armed with knowledge, connections, and renewed confidence, these women are poised to be catalysts for change, shattering barriers, driving innovation, and contributing to economic growth.
FSDH Merchant Bank remains committed to fostering gender equality, diversity, and the growth of women-owned businesses. As we celebrate the achievements of these remarkable women, we look forward to witnessing the incredible journeys they are about to embark upon. Their stories of success will serve as inspiration for many more to come, and their contributions will continue to enrich the business landscape.
For updates on programmes like this, follow us on social media.